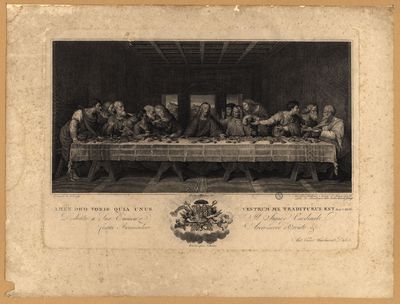 Evangelium Matt 5:13-19
In illo témpore: Dixit Iesus discípulis suis: Vos estis sal terræ. Quod si sal evanúerit, in quo saliétur? Ad níhilum valet ultra, nisi ut mittátur foras, et conculcétur ab homínibus. Vos estis lux mundi. Non potest cívitas abscóndi supra montem pósita. Neque accéndunt lucérnam, et ponunt eam sub módio, sed super candelábrum, ut lúceat ómnibus qui in domo sunt. Sic lúceat lux vestra coram homínibus, ut vídeant ópera vestra bona, et gloríficent Patrem vestrum, qui in cœlis est. Nolíte putáre, quóniam veni sólvere legem aut prophétas: non veni sólvere, sed adimplére. Amen, quippe dico vobis, donec tránseat cœlum et terra, iota unum aut unus apex non præteríbit a lege, donec ómnia fiant. Qui ergo solvent unum de mandátis istis mínimis, et docúerit sic hómines, mínimus vocábitur in regno cœlórum: qui autem fécerit et docúerit, hic magnus vocábitur in regno cœlórum.
OMELIA DI DON ENRICO RONCAGLIA
Gesu' ci dice che non e' venuto per abolire, ma per completare. Occorre guardarsi quindi da certi insegnamenti "semplificati" del giorno d'oggi.
Questo vale anche per la storia della chiesa. Le cose in segnate in passato sono ancora valide. Un esempio memorabile e' San Lorenzo da Brindisi, cappuccino, predicatore e teologo, dottore della Chiesa. Famoso per la sua spiritualita' , la sua cultura teologica, e per il suo impegno di diffusione della fede contro le eresie protestanti.
Il nostro impegno possa seguire e segua il suo esempio!
Sia lodato Gesu Cristo!
HOMILY BY DON ENRICO RONCAGLIA
Jesus tells us that he did not come to abolish, but to complete. It is therefore necessary to beware of certain "simplified" teachings of today.
This also applies to the history of the church. Things of the past are still valid. A memorable example is San Lorenzo of Brindisi, a Capuchin, preacher and theologian, doctor of the Church. Famous for his spirituality, his theological culture, and for his commitment to spreading the faith against Protestant heresies.
Our commitment may follow his example!
Praised be Jesus Christ!