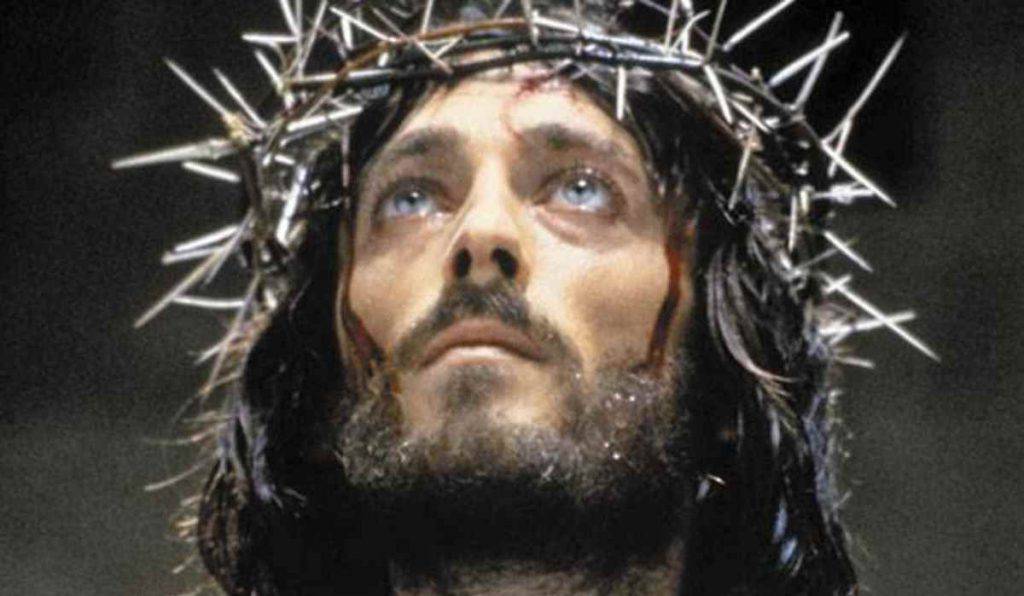 Ti ringraziamo o Signore Nostro Gesu' Cristo per le tue rivelazioni a Sr. Maria Natalia Magdolna e per la tua richiesta a tutti i tuoi consacrati della Preghiera Continua. Ti chiediamo o Signore di voler benedire la Catena di Preghiera del Piccolo Resto, umilmente ispirata alla Tua Preghiera Continua, affinche' possa produrre i frutti che Tu desideri.
We thank you, Our Lord Jesus Christ, for your revelations to Sr. Maria Natalia Magdolna and your request to all your consecrated persons for the Continuous Prayer. We ask you, Lord, to bless the Chain of Prayer of the Small Remnant, humbly inspired to Your Continuous Prayer, so that it can produce the fruits you desire.
Ti preghiamo, o Signore, affinche' tu ci renda capaci di discernere i tanti falsi maestri del nostro tempo che tradiscono la parola tua e le rivelazioni della Beata Vergine Immacolata, cominciando da quelli che la modificano solo per accreditarsi come veggenti (ma che cosi' facendo si rivelano solo complici di satana), quelli che non hanno il coraggio di dichiararsi pubblicamente come fedeli al papa regnante Benedetto XVI, quelli che diffondono falsi e malevoli giudizi sui veri cristiani e quelli che peccano d'orgoglio e superbia intellettuale dipingendo se stessi come innocenti al pari di Gesu' Cristo e della Beata Vergine Immacolata! E inoltre:
– quelli che per fini oscuri propalano disinformazione e notizie pseudoscientifiche palesemente false,
– ai tanti che fanno dipendere il loro giudizio da motivi di convenienza,
– e infine da coloro che, pur condannando a parole l'anti-chiesa, in realta' la sostengono riconoscendo l'impostore come papa (ed evitando in tal modo la loro scomunica da parte della anti-chiesa).
We pray you, O Lord, that you enable us to discern the so many false teachers of our times who betray your word and the revelations of the Immaculate Blessed Virgin, starting with those who modify it only to be accredited as seers (but who in so doing reveal themselves only accomplices of satan), those who do not have the courage to declare themselves publicly faithful to the reigning pope Benedict XVI, those who spread false and malevolent judgments on true Christians and those who sin of pride and intellectual arrogance by portraying themselves as innocent as Jesus Christ and the Immaculate Blessed Virgin! And then:
– those who for obscure purposes propagate disinformation and clearly false pseudoscientific news,
– to the many who make their judgment dependent on reasons of convenience,
– and finally by those who, while condemning the anti-church in words, actually support it by recognizing the impostor as pope (and thus avoiding their excommunication by the anti-church).
Mandaci o Signore, tramite lo Spirito Santo Paraclito, tutte le grazie che Tu ritieni necessarie. In particolare ti chiediamo la grazia del discernimento, della carita' e della mitezza e infine la forza di per poter rispettare la regola del silenzio che hai dettato a Santa Faustina Kowalska (4),ovvero di non rispondere alle offese e alle insinuazioni maligne ispirate dei falsi cristiani.
Send us, oh Lord, through the Holy Spirit Paraclete, all the graces that you think necessary. In particular we ask you those of discernment, charity and meekness and finally the strength to be able to respect the rule of silence that you dictated to Saint Faustina Kowalska (4), or not to respond to the insinuations and malicious insinuations inspired by false Christians.
_________________________
2 – CONSACRAZIONE E ADORAZIONE AL PREZIOSISSIMO SANGUE DI GESU', CONSECRATION AND ADORATION TO THE PRECIOUS BLOOD OF JESUS:
3 – CONSACRAZIONE AL SACRO CAPO DI GESU', CONSECRATION TO THE SACRED HEAD OF JESUS:
4 – Santa Faustina Kowalska, Diario, Lib. Ed. Vaticana (2015